TWIN LIQUORS
---
Overview

Age-old Texas treasure, Twin Liquors, has been due for a facelift for some time. Tasked with a study in branding, art direction, and executing a digital consumer touchpoint, our team created our dream of what Twin Liquors could be.

Project Details
Brand Refresh Proposal
Texas State University

Role: Art Direction, Brand Identity Design, App UX/UI, Package Design, Environmental Design

Team: Keifer Willie, Tirah Kensinger, Liz Brown
Brand Assessment
Twin Liquors originally struggled to define their target audience, scattering their offerings across the market with no one direction. Lacking both a theme and a brand voice, they have become indistinguishable from competitors. Though they promote their family history as a selling point, it is nowhere to be found throughout the brand.


Unique Selling Point
Twin Liquors provides time-honored expertise to Texans seeking premium wine, spirits, and beer.

Strategy
By highlighting Twin Liquors' local origins, and Texas Prohibition-era history, and giving their brand a modern edge, we aim to draw attention from younger audiences while still maintaining the attention of middle-aged patrons—both of which expect unwavering quality in products and experiences.


Solution
We gave the brand a new look that both ties them to their Texas history and keeps them relevant in the modern world. We also created a mobile app to better organize the customer's experience with the brand and exhibit the honored knowledge rooted in the business.



---
Brand Identity Refresh
The newly developed brand identity is inspired by vintage western typography and Prohibition-era terminology and iconography.
---
App Design

The app serves as a tool to pass on Twin Liquors' expertise to customers of any knowledge level. The app is tailored to each individual user, allowing them to view products and recipes based on their desired tasting notes, as well as generate recipes based on what they have at home.
Prototype
Click to see the app in action.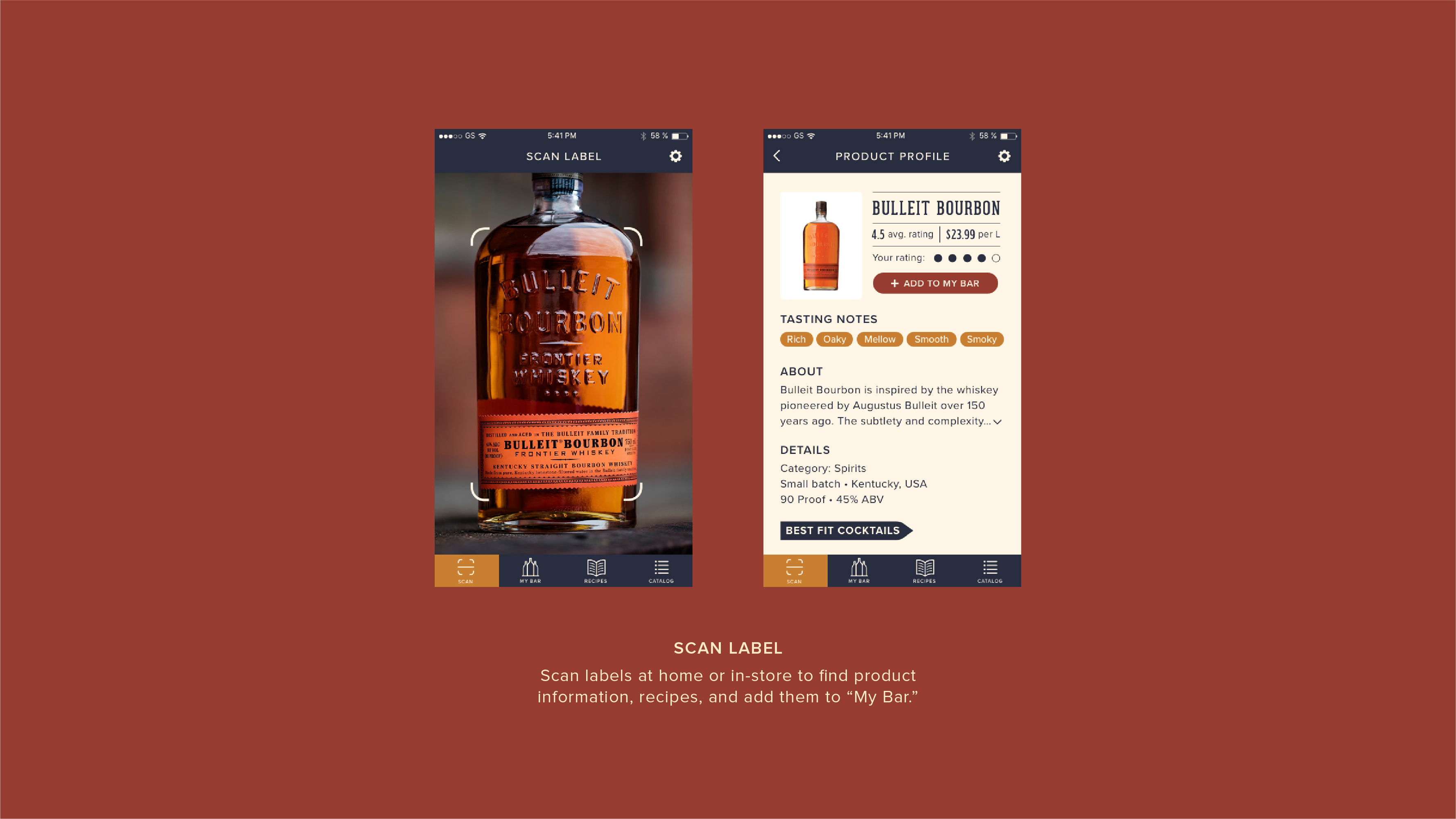 ---
Brand Extensions