BEYOND MENTAL HEALTH
---
Overview
Beyond Mental Health
is a Honolulu-based mental wellness practice, specializing in non-conventional treatments like ketamine therapy, TMS, medical cannabis, and more. Owner Dr. Tom Cook needed a brand overhaul—a way to gain brand recognition and communciate his offerings in a credible, trustworthy, and down-to-earth way.
View Initial Brand
Project Details

Scope: Branding, Website Design

Role: Lead Designer // Brand Identity Development, Sitemapping + Website Design

Agency: MODintelechy
Copywriter: Moira Allen

---
Brand Identity
Given Dr. Cook's value for natural treatments, and those that break away from tiring, cyclical pharmaceutical treatment, the goal was to underline the brand with a soothing, meditative tone—like a much needed breath of fresh air.

The abstract, portal-like logomark centers light and optimism, offering a glimpse into the "beyond." Neutral tones, inspired by nature, give a sense of peace, tranquility, and groundedness. The primary typography is sophisticated in its reference to academia though approachable with a subtle softness. Hand-rendered flourishes give an added sense of humanness, familiarity and positivity. Nature inspired-imagery speaks to inner peace, positivity, and empowerment while layered organic textures add a tactile quality, speaking to being in touch with the world and your surroundings.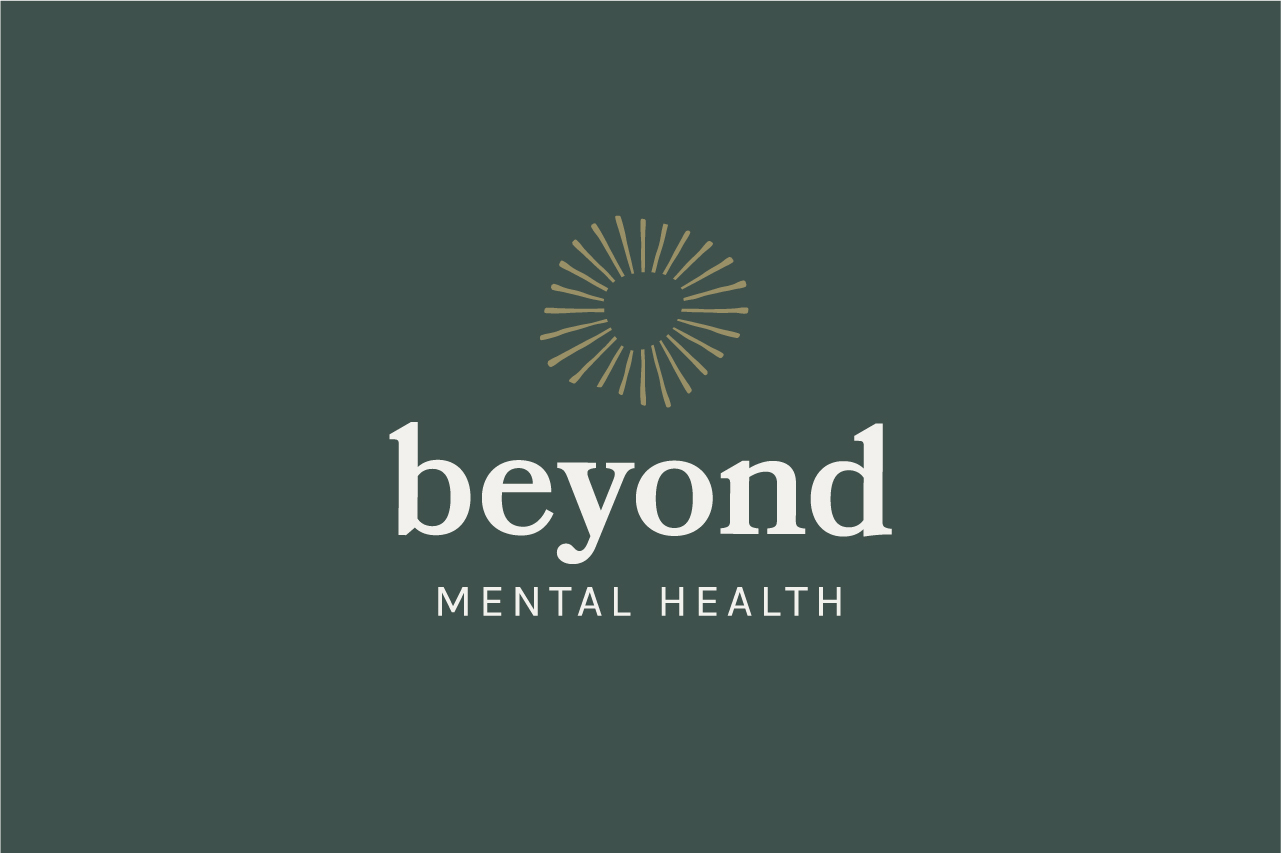 ---
Website Design
View Website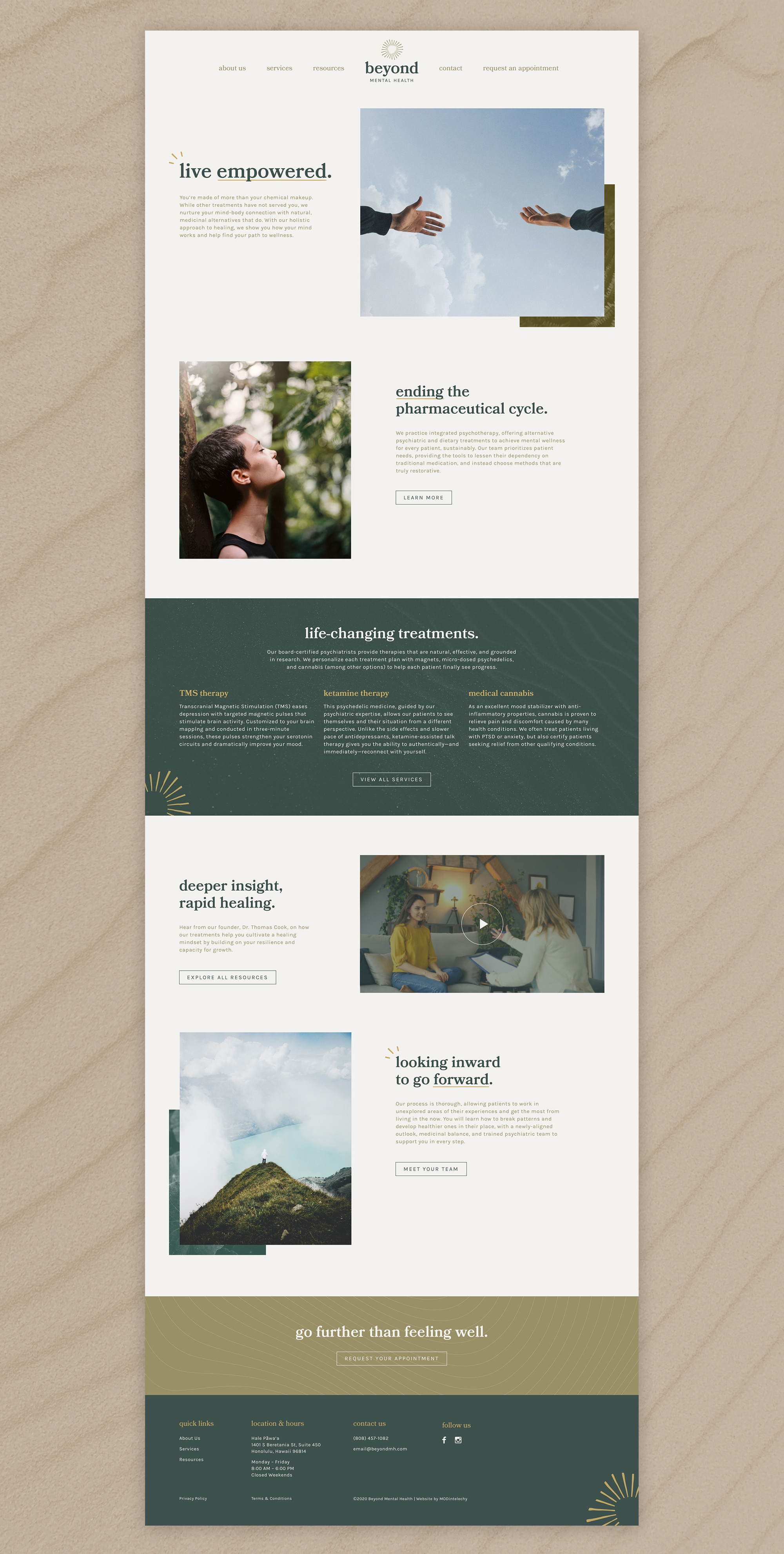 ---
Brand Extensions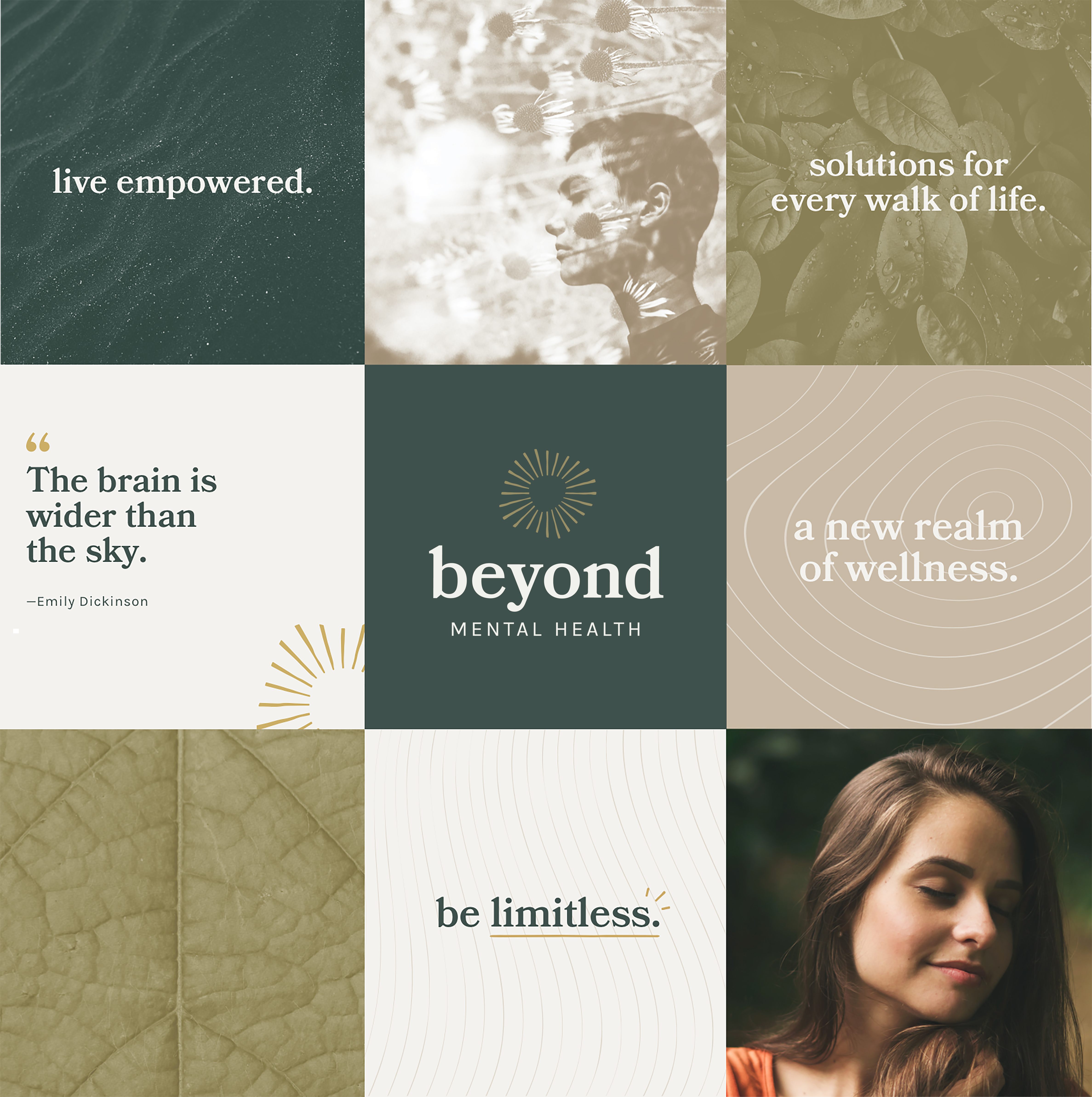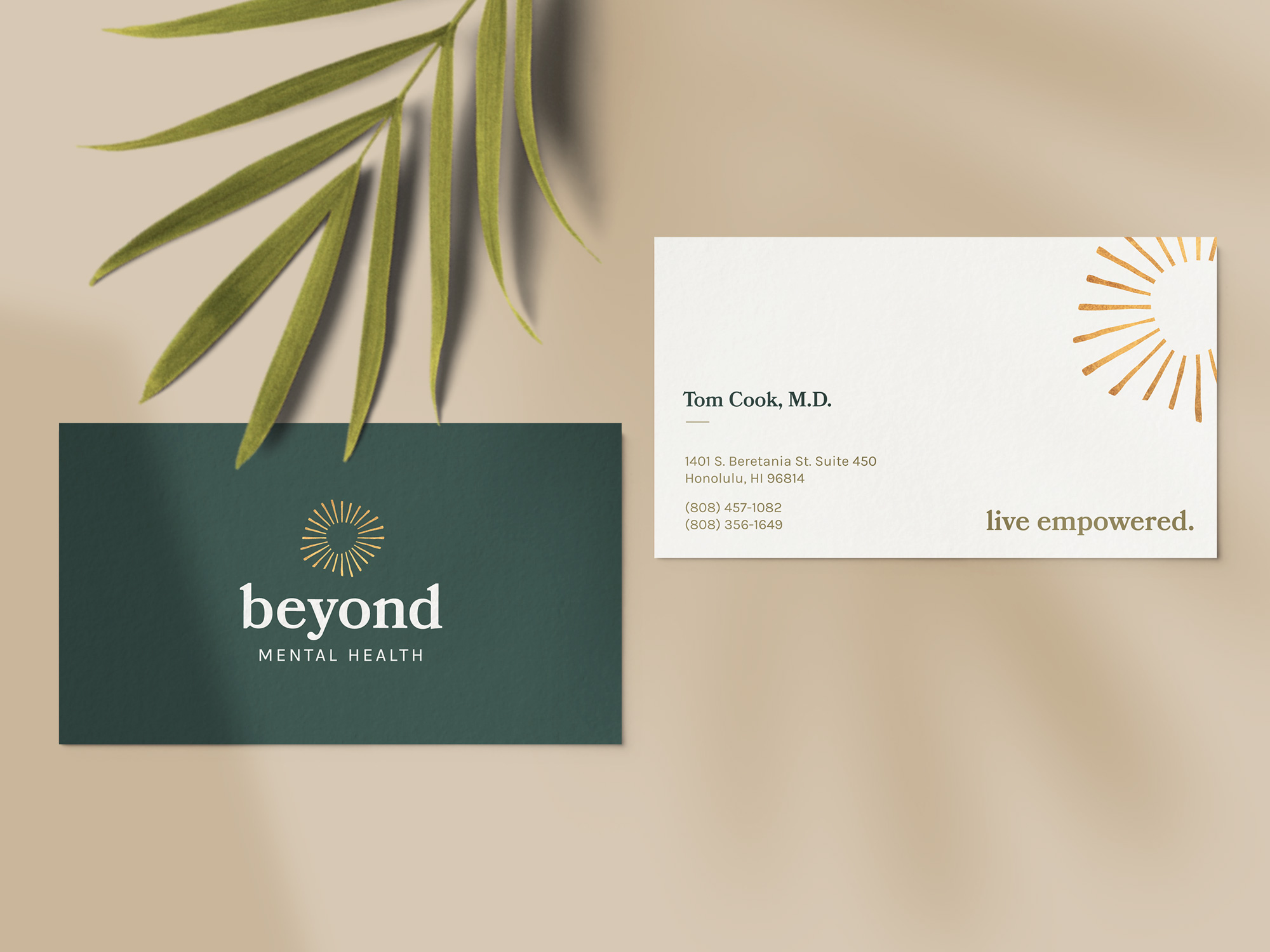 "MODintelechy takes a broad, intuitive approach. From the beginning, they were slow to speak and quick to listen. I have no doubt the foundation they've established will help propel my work in the mental health space."

—Dr. Tom Cook, Founder of Beyond Mental Health